A Few Words About Evolva
Evolution is the key to success
We are a team of developers, designers, thinkers and problemsolvers. We have worked with many technologies these days considered legacy, but for the last 11 years we have specialized in business web applications.
Evolva is based in Croatia, Europe, and our major clients are banks, brokerage houses, telecommunication companies and TV networks.
We are very enthusiastic to share our knowledge and tools with everyone who wants to make progress every day. If you are interested in cooperation or would like to give us your feedback, please feel free to contact us.
How Was Evolution Framework Developed?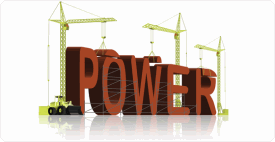 The development of Evolution Framework started over 9 years ago. We were driven by the desire to achieve:
- faster application prototyping
- much easier Java web programming
- considerable financial and time savings
And... voila! The result is more than 270.000 lines of Java, JavaScript, HTML and CSS code that can give you high performance with optimal cost, just as it gives us every day. Our team
is constantly seeking for new challenges to meet future standards and bring them to our customers.